Account Based Marketing (ABM)
Technology is rapidly changing the way we develop marketing campaigns and ABM Marketing or Account Based Marketing (ABM) is a tactic that companies can no longer ignore.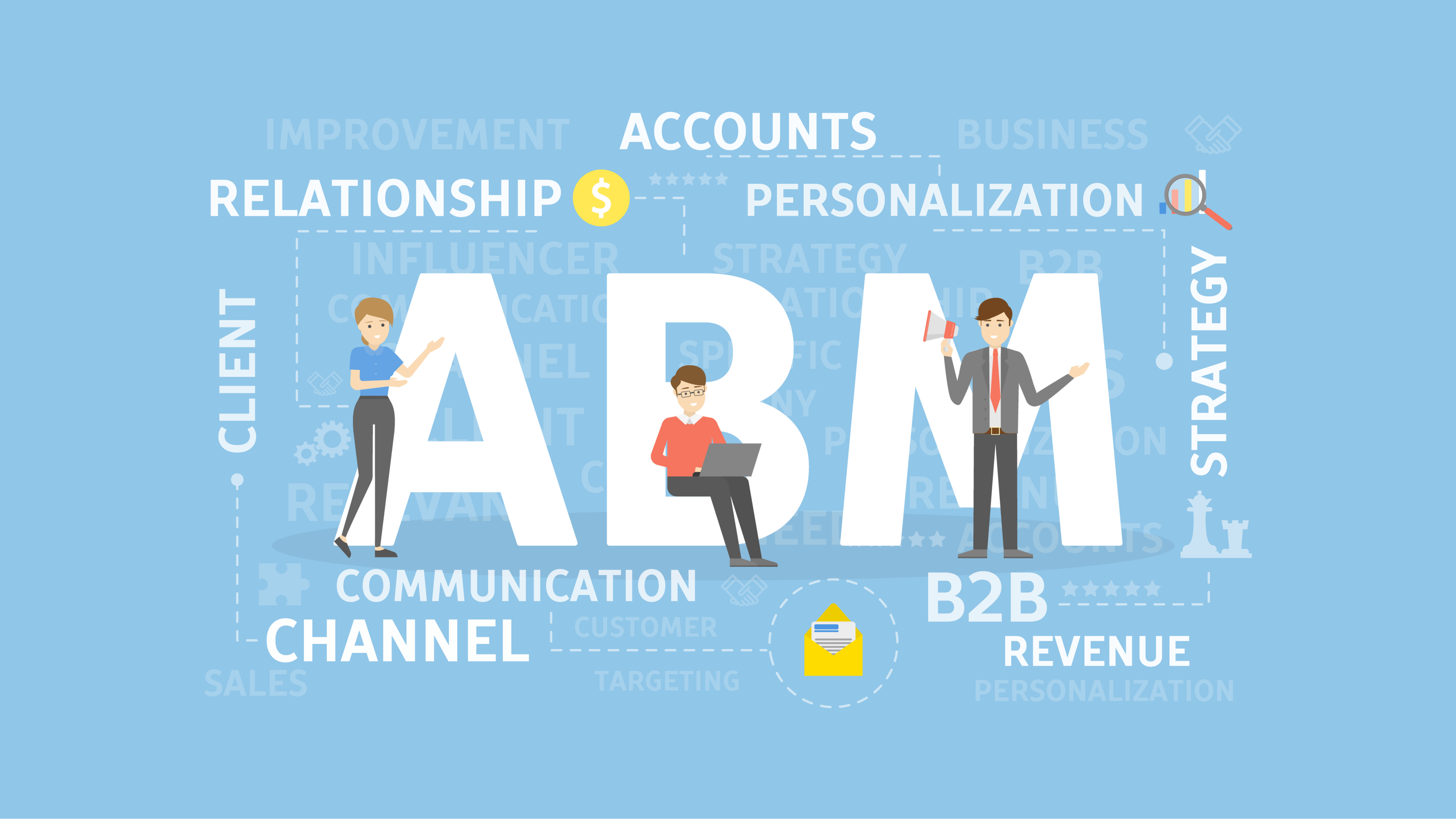 how we do it
Grow your sales funnel with leads that convert
Getting sales to work closely with marketing provides vital insights into key prospects and the sales cycle. Thanks to technology, campaigns can now operate on a much larger scale and be executed more efficiently than ever before. When sales and marketing work together, you get a 360-degree view of the customer journey, which allows you to offer a personalized experience for each case.
ABM Marketing allows you to carry out personalized campaigns that provide valuable content to the target audience. ABM programs ensure that the message and content are aligned with the interests, needs and challenges of each account.
Set the
strategy that's right for your business
There's account-based marketing, then there's real account-based marketing. General ABM aligns your sales and marketing goals, teams, and resources to engage accounts, build quality relationships, and nurture the buying committees into the decision stage.
Real ABM goes further. On average, a B2B customer will regularly use six different interaction channels throughout the buying journey—and there are typically six to 10 decision-makers within the buying committee.
So how can you ensure you're identifying the right people and serving them applicable information and messaging at the correct stage of the funnel? In turn, how do you then drive more revenue and create sustainable omnichannel ABM initiatives?
The concept is simple, but the execution requires a more data-driven approach.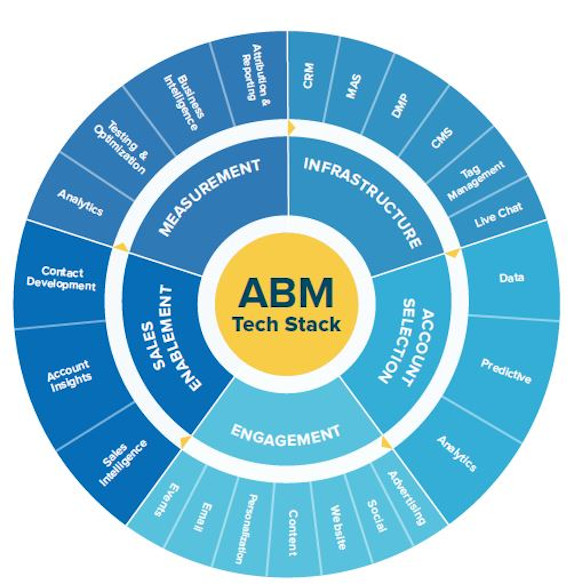 our approach
All the marketing technology you need, in one place
Conocemos el desafío que puede ser la redacción publicitaria. Los lectores a menudo son bombardeados con muchísimo contenido diferente en internet y abrirse camino requiere una comprensión del viaje que realiza el consumidor. Escribimos para personas, con emociones, confianza y claridad. Creemos que la mejor representación de las marcas a las que ayudamos está en las palabras que utilizan para comunicarse con el mundo y le prestamos la atención que se merece.
Creemos que la excelencia es mil detalles ejecutados a la perfección. Nuestro equipo está obsesionado con los detalles, tanto grandes como pequeños. Así es como entregamos un trabajo extraordinario a nuestros clientes y que les hace confiar en nosotros de nuevo.
Cada marca que construimos o reconstruimos debe tener sentido para nosotros y para el cliente. Así como los clientes evalúan las soluciones de Pibeca, evaluamos cada proyecto para asegurarnos de que somos el socio adecuado para el liderazgo y el equipo.
Es muy importante que cada marca en la que trabajamos tenga un visionario y que la compañía y la marca contribuyan positivamente al diálogo de negocios y cultura en la actualidad. Sólo así podremos ayudarles a ser aún más grandes.
El tiempo es dinero y no queremos desperdiciarlo. No damos rodeos ni intentamos adornar la realidad y contamos las cosas como. Nos encontrará refrescantemente honestos, orientados a resultados e impulsados a buscar la mejor solución para su marca.
what we do
Llega a tus clientes ideales en el momento adecuado y con el mensaje adecuado.
Align your sales and marketing teams to achieve the greatest growth. Increase your key account revenue with Pibeca Solutions' account-based marketing approach. Plan, build, test, measure, optimize and scale with us. Show your teams exactly where to focus for maximum engagement, pipeline, and retention with easy-to-use insights into accounts and personas.
Account Selection & Buyer Research And Insights
We will create your Ideal Customer Profile (ICP) from existing data and market research, and then work with you to identify your high-value target accounts within the ICP.
Account Research & Buyer Insight
Using intent data and secondary research, we will create your Buyer Personas. This will include insights on how and where to communicate with each persona and recommend tactics tailored to them.
Content Strategy & Development
We provide a comprehensive and integrated content strategy that outlines the assets, tactics, and channels for each stage of the buyer's journey. We will then work with you on building out dynamic, personalized, and relevant content to fill in the gaps in your existing content bank.
Execution Experimentation & Optimization
In addition to executing the ABM program end-to-end, we also use a test and measure approach to continuously monitor and optimize the performance of all aspects of the campaigns.
Marketing Tech Stack Integration
Before implementing ABM, we ensure that existing and any new MarTech systems are integrated smoothly. The right technology foundations are set according to your specific needs so that the system can scale seamlessly along with your initiatives.
Account Scoring & Reporting
Our reporting methods are built to cut through the noise to clearly identify an account's progress through the sales funnel — we will establish an account scoring criteria based on your priorities and measure all prospect activity.
También trabajamos como asesores estratégicos para ayudarte a crear programas clave de ABM basados ​​en el ROI con una visibilidad completa. Te guiaremos a través del proceso de creación e implementación de campañas ABM relevantes que abarquen todo el viaje del comprador para lograr la máxima participación y conversión.
Formación y talleres de ABM
También ofrecemos talleres diseñados para alinear tus equipos de ventas y marketing y sentar las bases en tu empresa para estrategias orientadas a ABM.
testimonials
What our customers
say about us
Best Practices
"From branding, product design and layout, website and mobile development, Signature led and executed on great ideas with remarkable talent, and within an easy and collaborative ecosystem. I'd work with them again and again."
SEO Experts
"We didn't want to hire another run-of-the-mill agency. We already had a good SEO service, but we had to take a qualitative leap and the number of leads we have obtained thanks to a good strategy tailored to our brand and company is amazing."
Best team and talent
"Pibeca solutions is the best digital marketing agency in my opinion. Increased traffic and quality leads by more than 350% in a 6 months èropd. Absolutely pleased with the team for SEM, SEO, FB marketing. Better ROI than with traditional marketing platforms. Much better than previous agencies/ freelancers that I worked with."
Our vision of ABM Marketing campaigns
If you are in the midst of a business transformation, accessing new markets or improving your marketing strategies, we can guide you along the way. Our ABM marketing programs allow companies to scale their efforts generating measurable ROI.
TARGET ACCOUNTS
Based on a comprehensive understanding of your strengths, solutions, and priorities, we will work with you to create buyer personas and identify the attributes of high-value accounts you should be targeting.
ACCOUNT INTELLIGENCE
Using market research and AI tools, we gather account insights on each target account including their tech stack, challenges, opportunities, and focus areas. This helps us carve out specific and relevant messaging for each account mapped to the solutions our clients have to offer.
RELEVANT MESSAGING
Consistency across all platforms of communication is crucial to ABM, this includes email, blogs, articles, eBooks, webinars, website, videos etc. We will work with you to create highly relevant and personalized omnichannel messaging and content assets.
ENGAGE
Our team uses a variety of channels and tools to build engagement with your target accounts in a structured manner. We meet your prospects where they are most active using tactics like personalized tweeting, LinkedIn outreach, sharing of relevant assets, among others.
NURTURE
B2B buying has a long sales cycle, high price point, and a group decision-making process, all of which ABM excels at handling. Through strategic campaigns, we nurture the prospects until the right opportunity opens up and when it does, you are the first provider your prospect reaches out to.
CONVERT
Unlike a traditional sales process, ABM takes time but it's well worth the wait. The efforts from the lead nurturing process result in highly qualified leads that strengthen the pipeline. And the conversions we drive from key accounts typically yield a far greater customer lifetime value.
Pibeca Solutions
Services
Let's talk
Write to us and tell us about your new project.
We'd love to help you design an innovative brand, product or service that will make your company great for years to come.